Nourishing Balance Integrative Health Team Freebies
We've put together valuable free health resources for our website visitors. Browse below and click on each for a free instant download.
Send Us A Message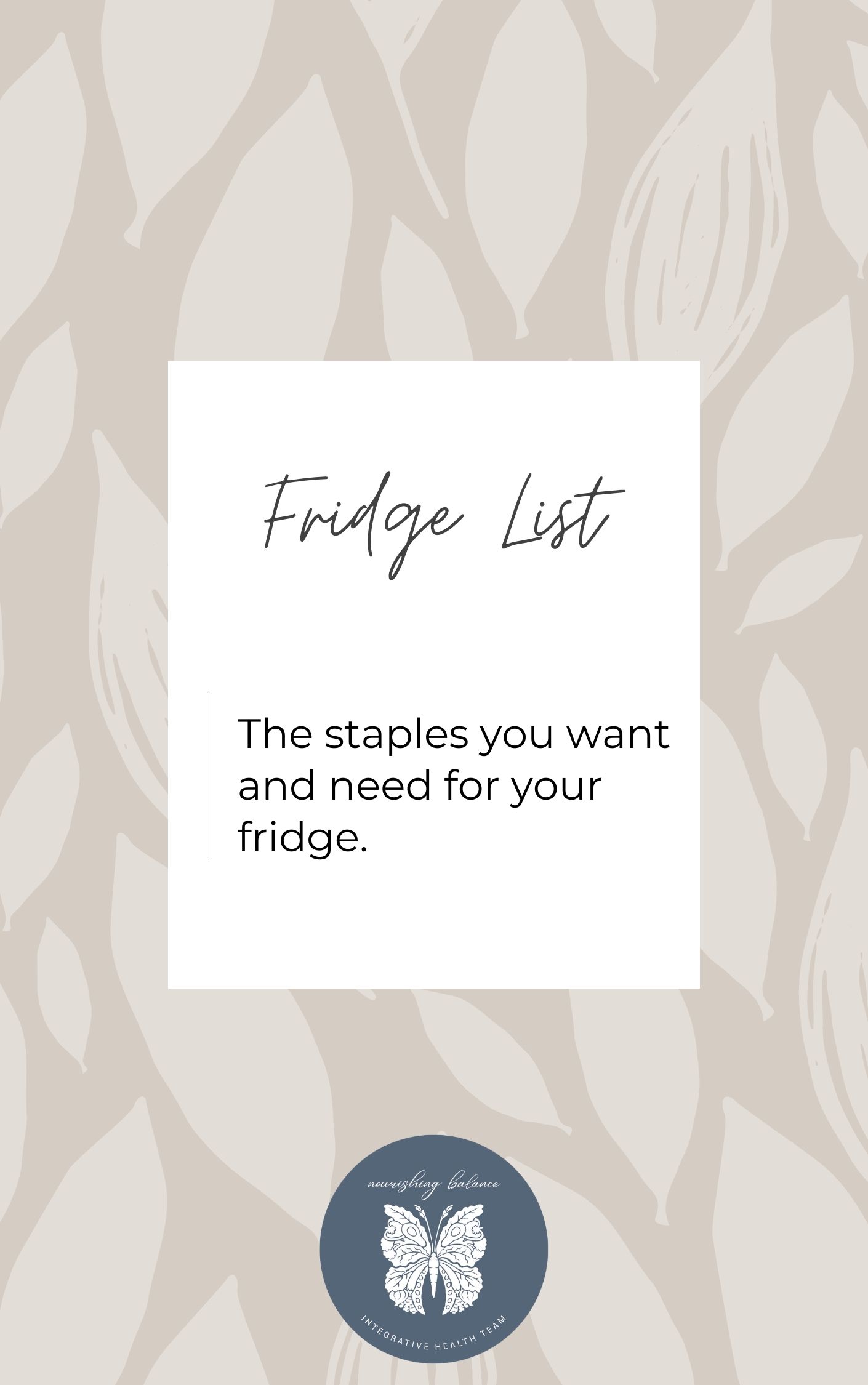 Grocery shopping can be intimidating and overwhelming. It's tempting to order UberEats to avoid doing it. Download our free staple fridge list to take the
Free Download »
Want free recipes, health tips,
tricks, and more?
Enter your email below to subscribe to our mailing list. We promise to only share valuable information!