Nourishing Balance Recipes
Looking for healthy recipes that will help you achieve optimal health and wellness? Look no further than Nourishing Balance's collection of wholesome and delicious recipes. Our breakfast, entree, snack, and nibble recipes are designed to nourish your body and provide the nutrients it needs to thrive. From plant-based options to high-protein meals, our recipes cater to a variety of dietary needs and preferences. Start cooking today and discover new cooking techniques that will help you create healthy and delicious meals.
Send Us A Message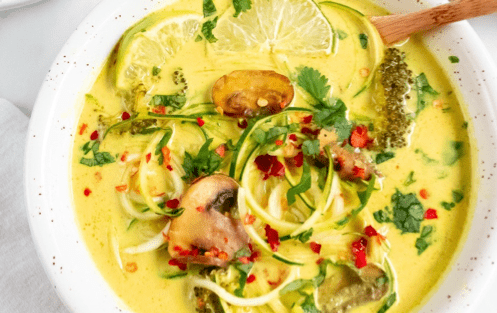 Curried Coconut Soup is packed with bold and delicious flavours. It's a must-try recipe for cold and rainy weather.
Read More »
Want free recipes, health tips,
tricks, and more?
Enter your email below to subscribe to our mailing list. We promise to only share valuable information!