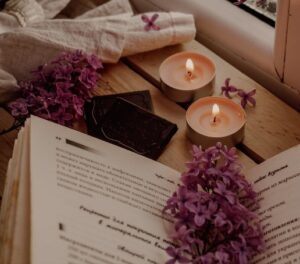 Have you ever felt lost or frustrated when seeking healthcare solutions that only treat symptoms and ignore the bigger picture? Holistic wellness and trauma-informed care aim to consider your entire well-being, offering a patient-centred approach to healthcare that transcends traditional limitations. And in the same way, discussing medical history is crucial to understanding your current health, your individual unique experiences or past traumas also play a significant role in your holistic state of health. So, let's discuss how recognizing the complex and pervasive effects of past experiences can influence your ongoing and future care treatments, and how trauma-informed care can empower comprehensive and holistic well-being.
What is trauma and how does it impact my interaction with healthcare services?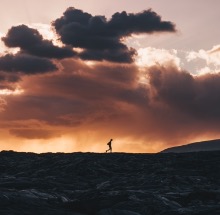 When we talk about trauma, the first associations that may come to your mind might be events like violence, natural disasters, or accidents. And although these are profound and traumatic experiences one may face, trauma can also take many forms and be experienced in many ways (1,2). Experiencing trauma can extend to any emotional challenges resulting from lived experiences which may have caused distress or harmed you physically, emotionally, psychologically, or spiritually. When looking at trauma from this perspective, you can likely think back on an experience which may have directly or indirectly interfered with your sense of safety, self-regulation, control, or efficacy (2).
When it comes to holistic wellness and trauma-informed care, it's important to understand how your past traumas can create healthcare barriers. These negative experiences can influence your relationship with healthcare providers, often making it difficult to seek or receive adequate treatment. These negative experiences or emotions can lead to situations like avoidance of medical care and feeling reluctant to seek professional help, which may delay or result in inadequate treatment.
Concerning various forms of past experiences of medical-related trauma, these can encompass feelings of environmental discomfort, overwhelming emotionally charged encounters, or negative experiences with health professionals. Environmental triggers you may experience can include sensory elements such as the harsh glare of hospital lights, the stark whiteness of medical settings, or the antiseptic scent of disinfectant, all of which can evoke distressing memories. As for emotional trauma, this may stem from any fear of medical procedures, having undergone high-risk surgery, navigating the overwhelming nature of pregnancy, or the experience of grief related to a diagnosis, or loss of a loved one. In instances of negative medical interactions, you may have had a health care provider ignore or downplay your symptoms and concerns, or faced any form of discrimination within the healthcare system (1).
In each of these examples, these physical, psychosocial, or systemic experiences can all profoundly influence your choices to receive care or induce increased stress, potentially compromising your health and well-being.
So, how does incorporating trauma-informed care foster holistic wellness?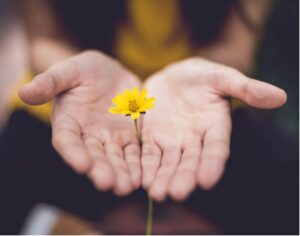 Although your lived experiences will always be present in your current situation, understanding your response patterns to negative emotions can help you to stride towards sustainable holistic health. To guide you in that journey, health professionals supporting you through trauma-informed care embrace the complexity of your unique experiences and empower you by supporting you beyond your health issues in isolation.
Here are some of the core values of the trauma-informed care approach which should be addressed when collaborating with a health professional to support a holistic and person-centred approach to your healing and health (3,4):
Trust:

Establishing trust not only between you and your healthcare provider but also within yourself, your body, and your mind is essential to any care process. Especially when addressing sensitive and emotional areas like trauma, working with a health care provider who is transparent and prioritizes informed consent is key.

Safety:

Ensuring a safe environment, both physically and emotionally, respecting your privacy, and being attentive to environmental factors that may trigger trauma are all aspects of care that should be respected. Additionally, feeling like you are comfortable voicing concerns with your care provider, and can involve family members if desired is also important.

Collaboration:

Although healthcare professionals have their areas of expertise, you are the expert in your own body and experiences and your care should reflect that. While your health care provider can support you to recognize and address trauma or potential triggers, and craft a care plan tailored to you, you can be an active participant in your healthcare decisions. This can further include coordination with varying health professionals to support other aspects of your well-being whether physical or mental.

 

Empowerment & Voice:

Finally, a trauma-informed care approach should prioritize patient-centred care and explore healing and coping strategies specific to you. Along the lines of collaborating in your care process, your care plan should foster open communication and have your voice expressed in every decision.
Trauma-informed care advocates for a shift in treatment focus from a "healthcare providers know best" approach to one where healthcare providers work collaboratively with you to create solutions centred around you. Recognizing that treatment experiences, especially those involving emotionally charged content, can take a toll on your physical and mental well-being, trauma-informed care places importance on psychotherapy. It acknowledges that everyone has experienced some form of trauma and emphasizes holistic understanding of lived experiences and coping patterns, which have shaped your comprehensive well-being.
At Nourishing Balance, our multidisciplinary team specializes in holistic wellness and trauma-informed care. Comprising Registered Dietitians, Psychotherapists, Social Workers, and Nurse Practitioners, we provide comprehensive services designed to empower your journey to better health.
We are here to provide you with valuable insights and guidance to help you develop sustainable practices to support your innate wellness, and health or nutrition goals. To learn more about Nourishing Balance's team of integrative health practitioners and connect with us through a free 15-minute discovery call, visit us at NourishingBalanceWebsite.