Nourishing Balance Recipes
Welcome to the Nourishing Balance food blog where where we share recipes for you to enjoy. Browse for breakfast, entrees, snacks, nibbles, and more!
Send Us A Message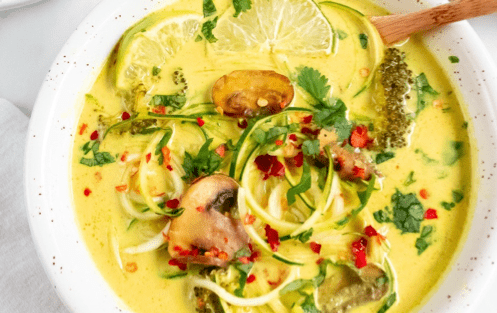 Curried Coconut Soup is packed with bold and delicious flavours. It's a must-try recipe for cold and rainy weather.
Read More »
Want free recipes, health tips,
tricks, and more?
Enter your email below to subscribe to our mailing list. We promise to only share valuable information!